A Long-awaited Short Break 🐬 ひさしぶりの小旅行
My family and I went away for a couple of nights at the end of April.
We'd been looking forward to it as we hadn't had an overnight trip for a while!
The destination this time was up north in Aberdeenshire, and we stayed in a town called Banff.
We left our house in the late afternoon and it was almost 9pm by the time we arrived there.
A good thing is that it's still bright around that time here in the UK in summer.
4月の終わりに家族と2泊の旅行に行ってきました。
泊まりがけで出かけるのはひさしぶりだったので、みんな楽しみにしてました。
今回の目的地は北のアバディーンシャーで、拠点はバンフという町。
午後の遅い時間に出発し、到着したのは夜の9時頃。
といってもイギリスでは夏でそれくらいの時間だとまだ明るいのが助かります。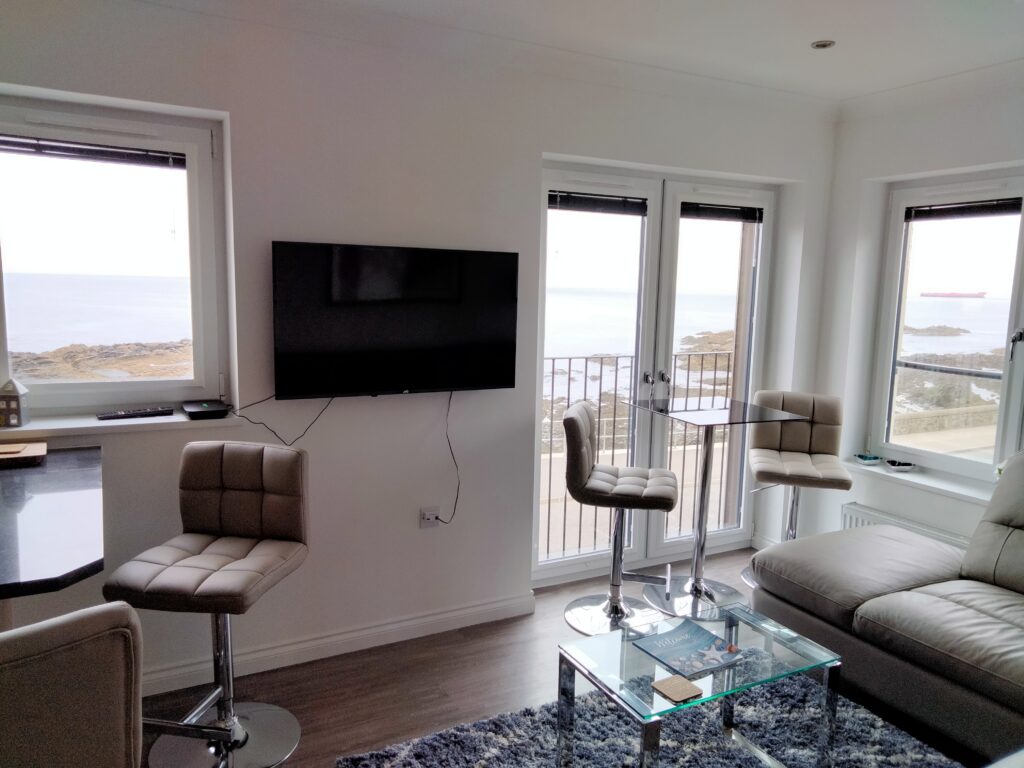 The accommodation we chose was very close to the sea and the window view was just stunning!
And to be able to hear the sound of the sea while being in the comfort of the flat was such a luxury.
It seems that this flat is one of the new-build, and there were older little cottages along the same road too.
宿舎は海のすぐ近くで、窓からの景色はとにかく素晴らしかったです!
アパートで快適に過ごしながら海の音を聞けるのもとても贅沢でした。
このアパートは新築の建物の1つで、同じ道路沿いには昔からの小さなコテージも並んでました。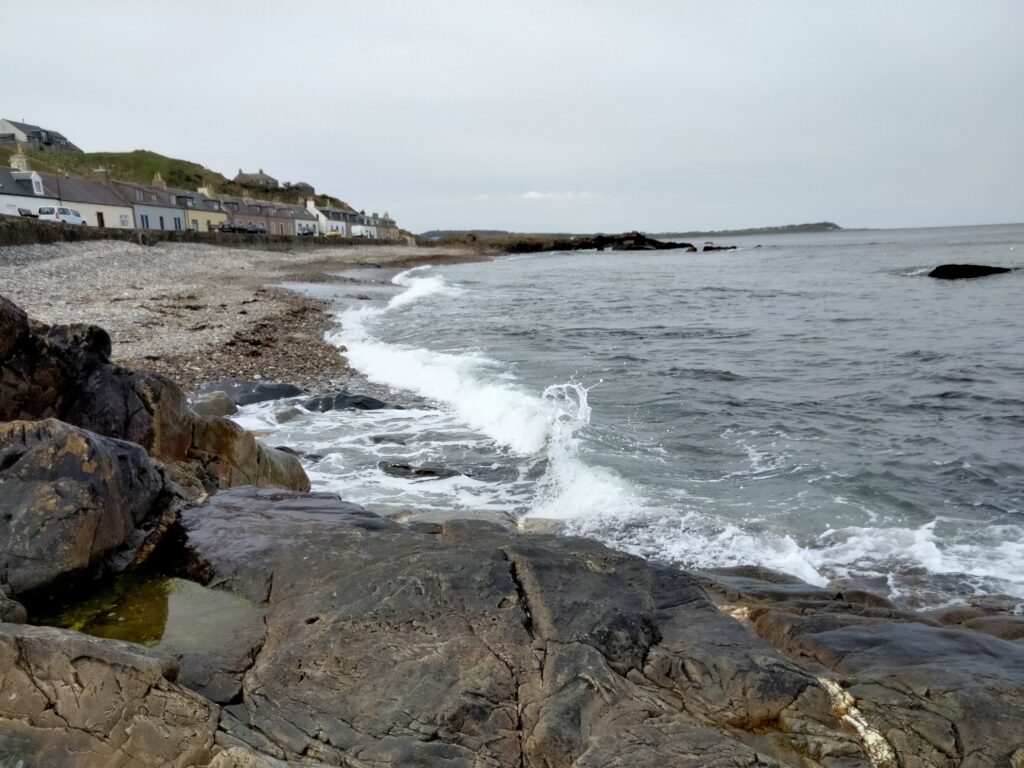 We resisted going to the beach the first night though, and went there the following morning.
Then we headed towards Spey Bay where the Dolphin Centre is.
There we searched for dolphins from the shore by looking for seabirds above water splashes, as per advice from the Dolphin Centre.
A seal popped its head out of the water three or four times while we were doing that.
After about an hour, there was a group of seabirds flying above occasional water splashes, far far away.
Yes! We saw dolphins 🐬🐬
その夜は海辺に行きたい気持ちを抑えて、翌朝行きました。
それからイルカセンターのあるスぺイ・ベイへ向かいました。
スぺイ・ベイでは、海鳥が水しぶきの上を舞っているを探すといいというアドバイスをもとに海岸からイルカ探し。
その間アザラシが3,4回水から顔を出すのが見えました。
1時間くらいして、時々水しぶきが上がっている所の上を海鳥の群れが飛んでいるのが見えました。
イルカです!!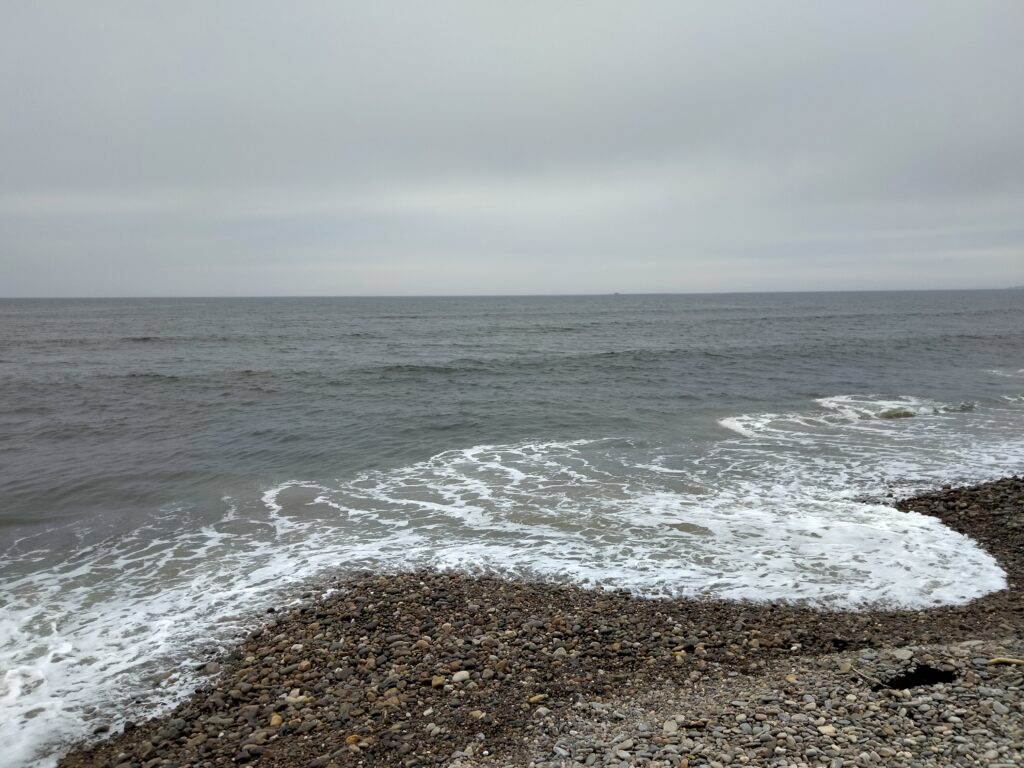 Sadly we didn't manage to film or take photos of dolphins and the seal as it all happened so quickly and the zoom on my phone camera isn't great.
But maybe that makes an encounter with wildlife even more realistic.
On our way back to the accommodation, we also stopped at Cullen beach which had impressive rocks.
We ended up enjoying 3 beaches in a day!
To be continued on the next post 😉
あっという間だったり私の携帯のカメラズームがぱっとしなかったりで、残念ながらいるかもアザラシも撮影はできませんでした。
でもそれも野生動物との出会いがより現実的に感じられることにつながるかなという気がします。
宿舎への帰り道、見事な岩のあるクラン・ビーチにも寄りました。
3か所のビーチを楽しめた1日でした🌊
続きは次の「帰り道の出会い」をご覧ください ♪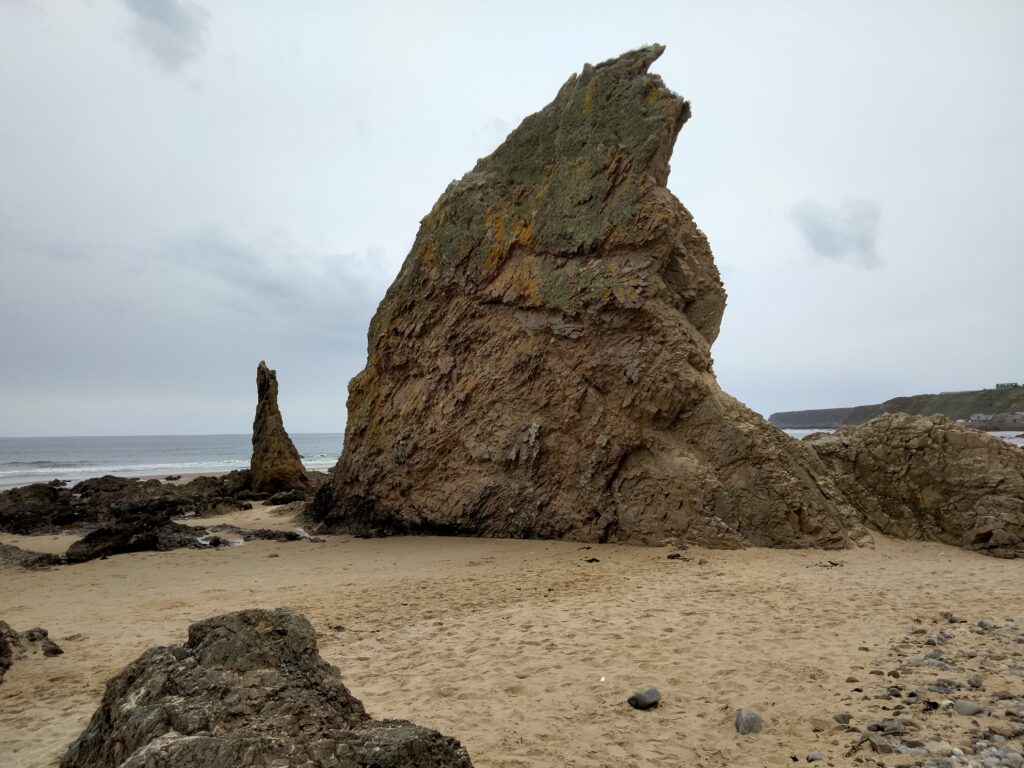 long-awaited 心待ちにしていた
having been expected for a long time

https://dictionary.cambridge.org/dictionary/english/long-awaited