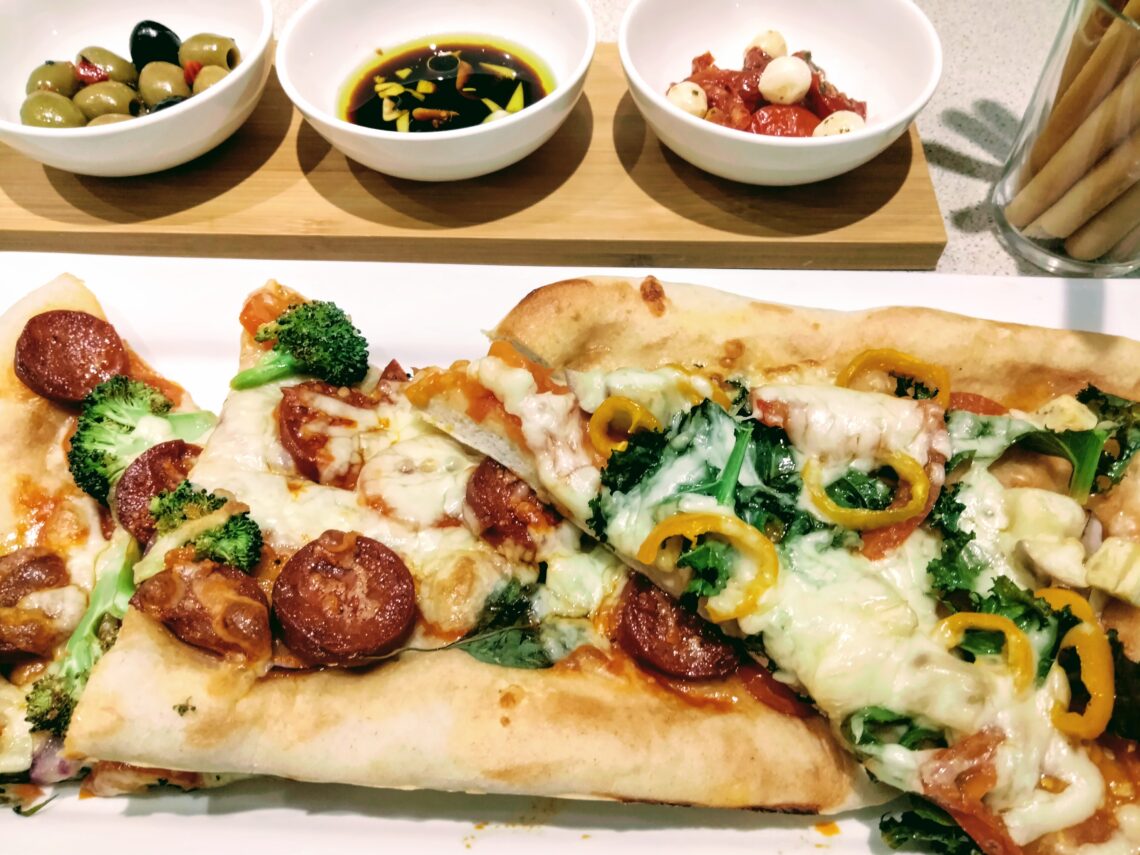 Home made pizza is a favourite of my family.
I just use the bread machine to make the dough, so it's easy.
This time, the last harvest of this summer garden vegetables and kale leaves went on top of one of the pizzas.
自家製ピザは我が家で人気のある夕飯メニューです。
ピザの生地はパン焼き機で作れるので簡単です。
今回は今シーズン最後に採れた夏野菜やケールを使ったピザも作りました。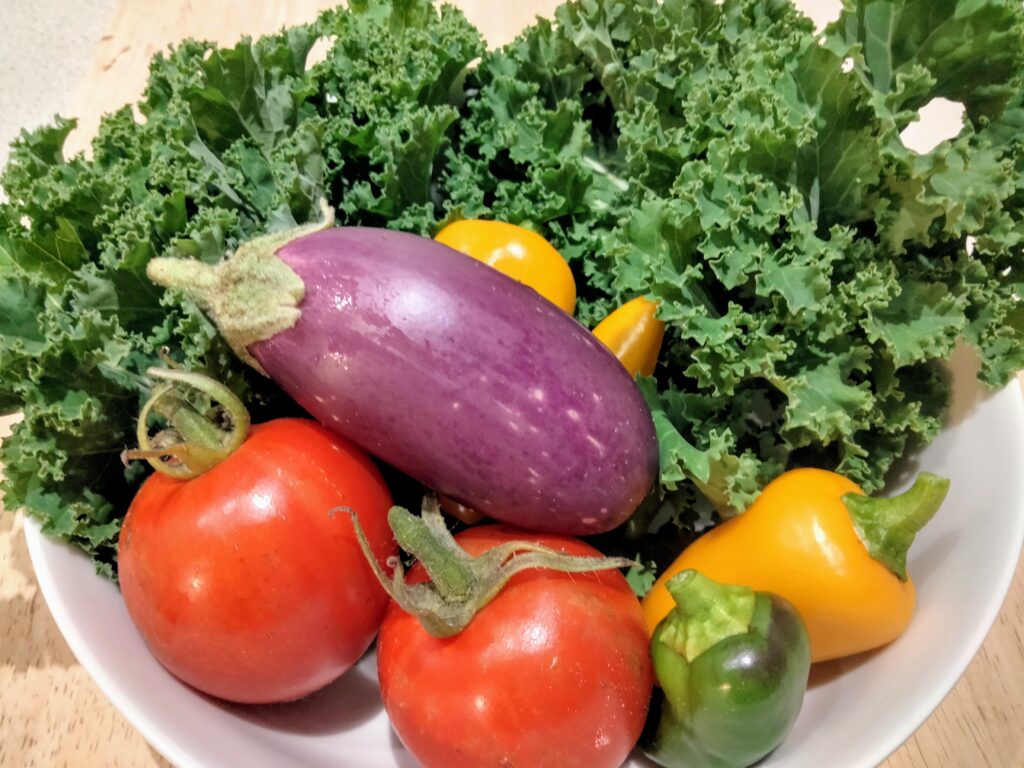 Although being able to choose your toppings and make it healthier is one of the good things about making your own pizzas, I took my family's preference into consideration and hid the vegetables with plenty of cheese!
The aubergine was turned into tiny cubes for my aubergine beginner family.
具を選んで健康的に仕上げられるのも自分で作るピザのいいところ、とは言っても家族のことも考えてチーズ多めでお野菜を隠しました(笑)
ナスは家族が初心者なので控えめサイズのサイコロに。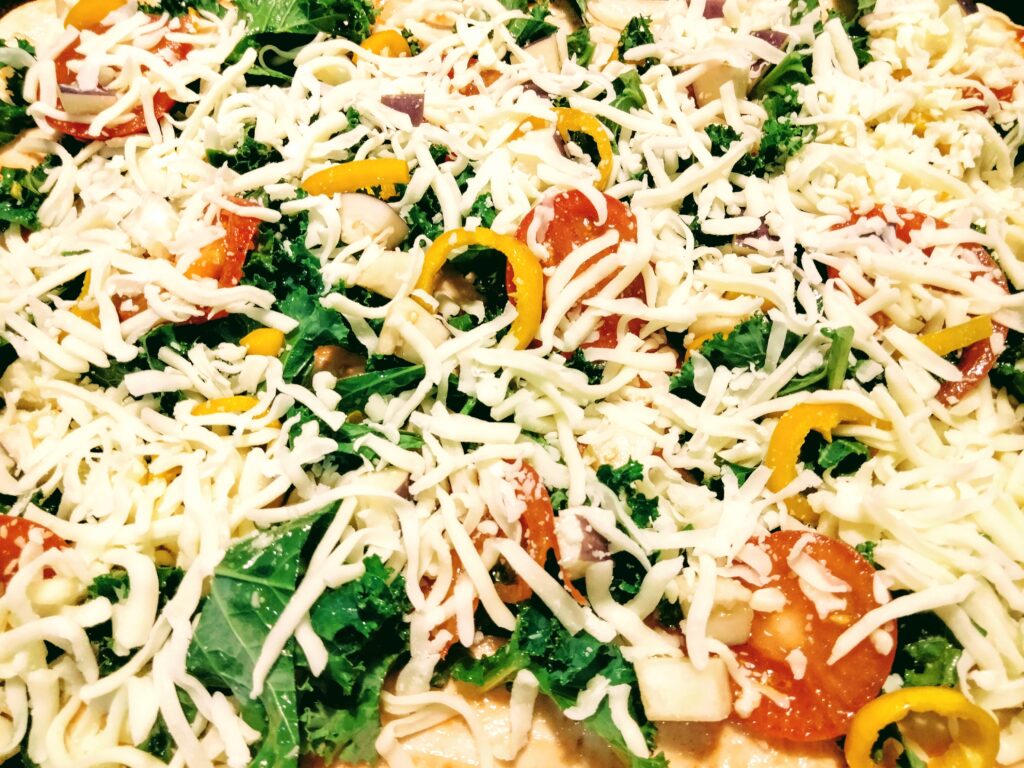 The second pizza had chorizo, basil and a few vegetables.
Skipped making salad as enough vegetables on the pizzas, served with shop-bought antipasti and breadsticks.
Both pizzas were popular and all eaten up!
もう一枚のピザはチョリソー、バジルとちょっとした野菜のトッピング。
ピザに野菜をけっこう乗せたのでサラダは割愛、スーパーで買った前菜にブレッドスティックを添えて完成です。
どちらのピザも人気で完食しました!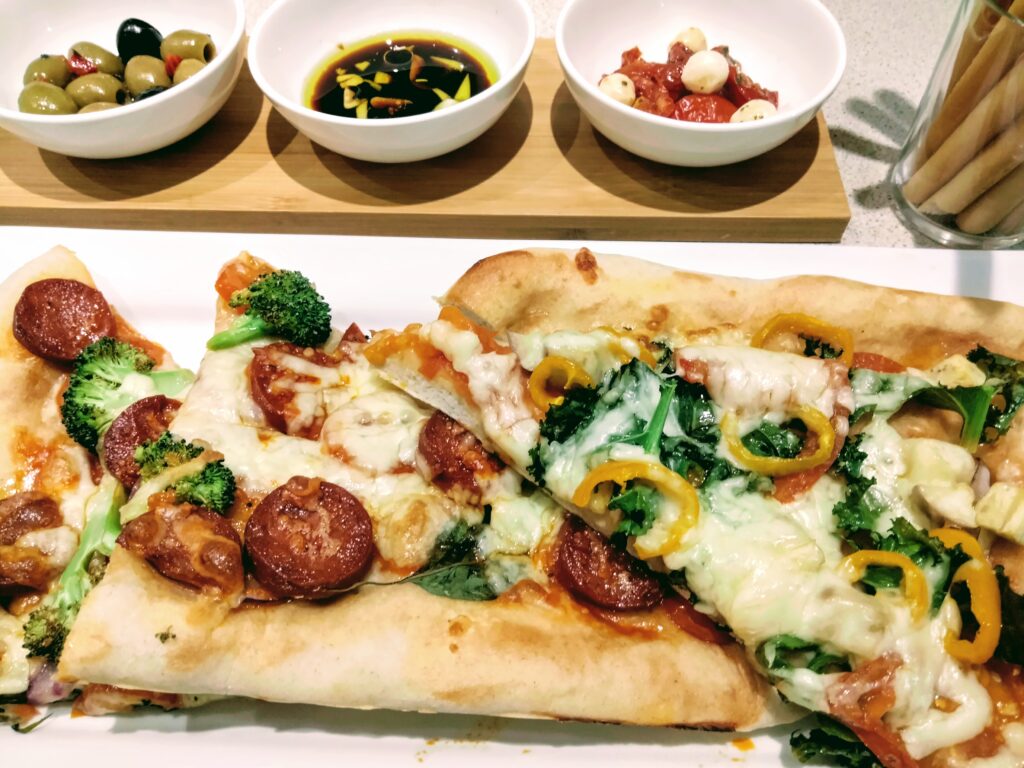 take … into consideration 「…を考慮に入れる」
to remember to think about something important when you are making a decision or judgment

https://www.ldoceonline.com/dictionary/take-something-into-consideration