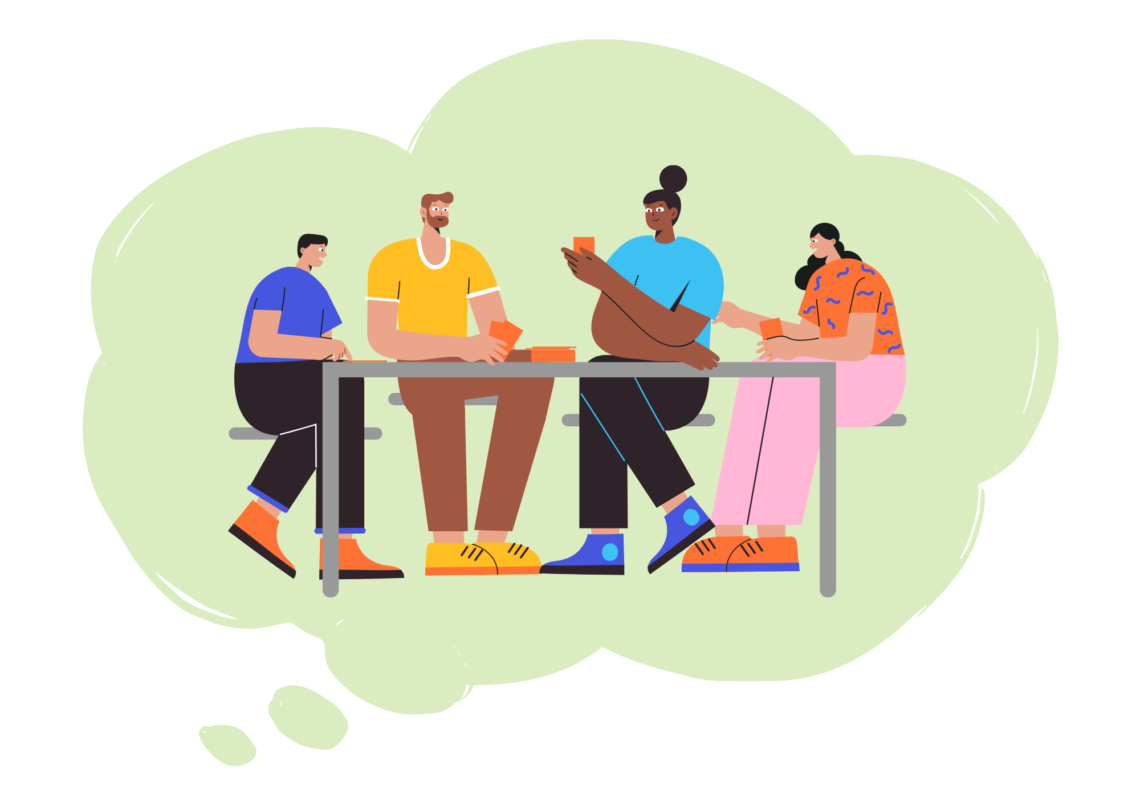 A big thank you to those who joined the webinar!
I hope this post will help you start or continue a conversation 😉
ウェビナーに参加してくださった方々、本当にありがとうございました!
このページが会話を始めたり続けたりするのに役立てばうれしいです😊
Have you …? 🍧 …したことある?
Are you not sure what to talk about when it comes to small talk and feel as if you're just answering questions?
Many feel that way and there's no harm in having one or two ideas up our sleeve.
One way to do that is having a conversation starter prepared in advance.
(Once you get used to starting a conversation, you can work on expressions used when changing the topics.)
雑談となると話すことに迷い、質問に答えているだけの気が…ということありますか?
そう感じる方はけっこういらっしゃってだれでもあり得ることなので、ちょっとした用意をしておいてもいいですよね。
できることの1つに、事前に話題を準備しておくことがあります。
(話題を提供することに慣れてきたら、話題を変える時の表現なども加えていくともっといいですね🌷)
To keep it simple, choose a base question that can be used over and over by changing one word or phrase.
For example, multiple expressions can be slotted in ….. of the question "Have you tried …..?"
The same interaction can be repeated quite a few times like a game depending on the situation.
Choosing a theme that often generates various opinions, such as whether to eat fried eggs with soy sauce or Japanese brown sauce, would encourage the discussion even more.
まずはシンプルに、一部の語彙・フレーズを変えることで使いまわせ土台となる質問を選びます。
例えば「…..試したことある?」の場合、…..のところにいろいろな表現を入れられます。
状況によってはこのやり取りをゲーム風に何度も繰り返せるかもしれません。
…..部分に例えば目玉焼き+しょうゆ派かソース派か、のような意見が分かれると想定しやすいことを入れるとさらに話が進みやすくなります。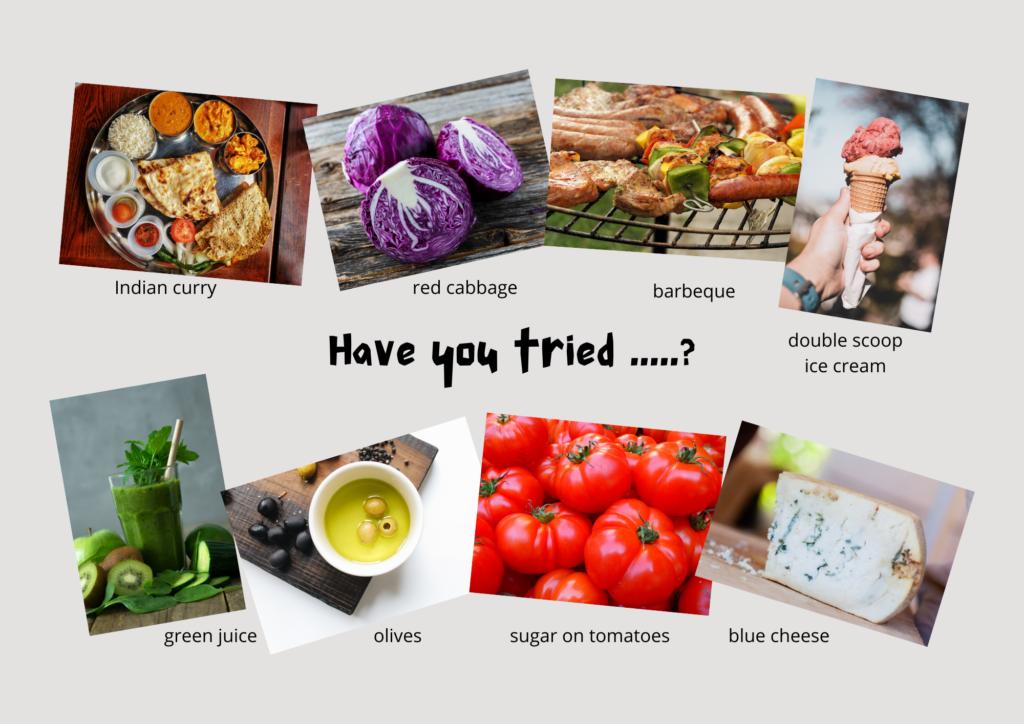 If you feel like continuing, ask your conversation partner more questions about their answer.
For example, if the answer is "yes",
Did you like it?
When/Where did you try it for the first time?
How often do you have it?
Or if the answer is "no",
Would you like to try it?
Do you think you will like it?
Have you seen it anywhere?
Also you can relate what your answer to the original question would be.
You might find the conversation just keeps going by itself!
You could also change the original question a little and ask about something other than foods.
会話を続ける余裕がある場合は、話し相手の答えに対しさらに質問もできます。
例えば、相手の答えが「はい」なら
美味しいと思った?
初めて食べたのはいつ・どこ?
どれくらいの頻度で食べる?
相手の答えが「いいえ」なら
食べてみたい?
気に入ると思う?
どこかで見たことある?
といったふうにです。
最初の質問に戻って自分の場合の答えを述べることもできます。
意外と会話が続くってこともあるかもしれません!
最初の質問をちょっと変えて食べ物以外の話をすることもできます。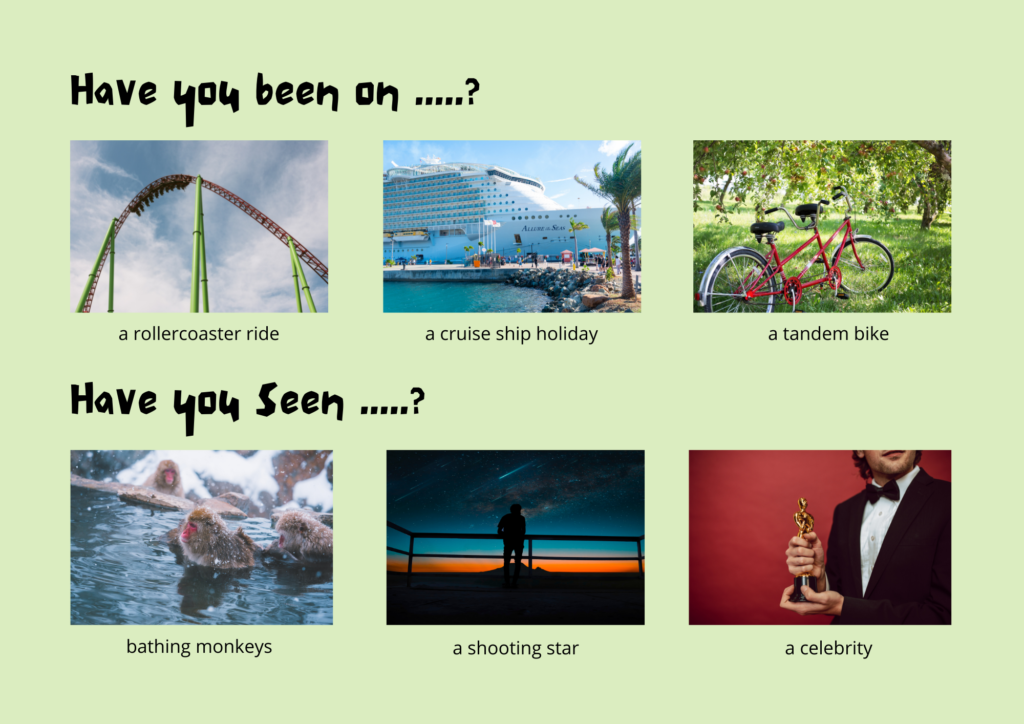 What do you think?
In my lessons, a conversation starter like this often ends up in an active discussion with laughter!
I hope yours will too 😊
いかがでしょうか?
私のレッスンではよくこんなふうに始めて話が盛り上がり、笑いもたくさん起きます😄
皆さんの会話もうまく進むといいですね✨
there's no harm in …ing …して損はない
used for saying something may be helpful

https://www.macmillanthesaurus.com/there-s-no-harm-in-doing-something
have … up one's sleeve 奥の手がある
to have/keep a secret method, trick, etc., that one can use when it is needed

https://www.merriam-webster.com/dictionary/have%2Fkeep%20%28something%29%20up%20one%27s%20sleeve